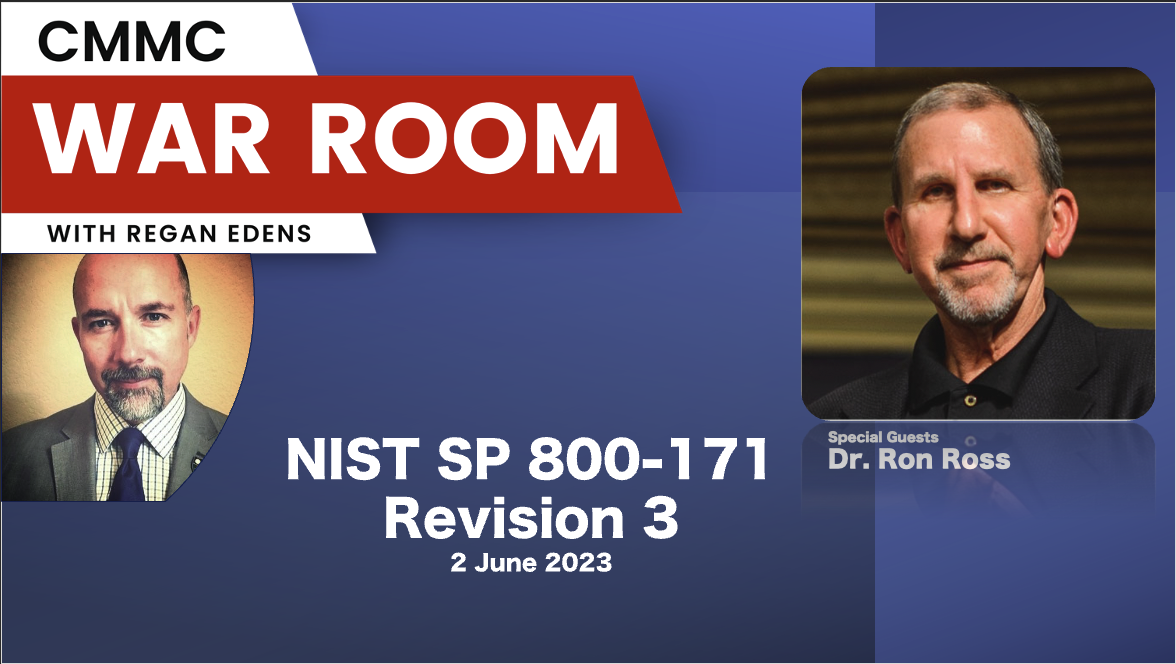 CMMC War Room Interview on June 2, 2023 – Regan Edens interviewed Dr. Ron Ross, co-author of NIST SP 800-171 to discuss the DETAILS related to understanding and implementing the requirements for safeguarding Controlled Unclassified Information (CUI) within a defense contractor or subcontractor's IT network. The NIST 800-171 requirements for Managed Services, Managed Service Providers (MSP), and Cloud Service Providers (CSP).
There are significant implications the understanding of NIST 800-171 through revision 3 or R3 for CMMC assessments and certification.
Below are the notes and comments directly from the CMMC War Room Interview.
The podcast video link for the interview is HERE.